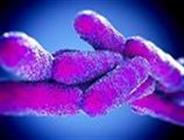 Legionnaires' disease is a serious type of lung infection (pneumonia) caused by a type of bacteria called Legionella. The bacteria got its name in 1976, when many people who went to a Philadelphia convention of the American Legion suffered from an outbreak of this disease.  Legionella can also cause a milder illness without pneumonia called Pontiac fever.  Legionellosis includes both Legionnaires' disease and Pontiac Fever.
People get sick from breathing in mist or swallowing water containing the Legionella bacteria.  Although this type of bacteria was around before 1976, reports of Legionnaires' disease have been increasing since 2000. This may be partly because physicians are now looking for this disease when a patient has pneumonia, but other factors associated with the environment or the population may also be involved.  In 2017, almost 7,500 cases of Legionnaires' disease were reported in the United States, which is likely an underestimate since many infections are not diagnosed or reported. More illness is usually found in the summer and early fall, but it can happen any time of year.
Legionellosis is reportable in Orange County within seven (7) calendar days of identification.  To report a case, health care providers/facilities should call OCHCA Epidemiology at 714-834-8180, fax reports to 714-560-4050, or mail to P.O. Box 6128, Santa Ana, CA  92706-0128.   Reports of legionellosis in Orange County have increased from 15 cases in 2013 to 69 cases in 2017.
Latest News
January 9, 2019
The Orange County Health Care Agency (OCHCA) has recently identified four cases of Legionnaire's disease in residents of Garden Grove. The first case had an illness onset date of December 21, 2018. OCHCA is currently investigating the cases; a common exposure has not been identified.
2017-2018 Legionella Outbreak Information
At this time there is no known ongoing risk for Legionella exposure associated with an outbreak.
The OC Health Care Agency (HCA), with the support of the California Department of Public Health and the Centers for Disease Control and Prevention, investigated a cluster of legionellosis cases among people who travelled to, worked in or lived in Anaheim during September and October 2017 (see case count information below.) As part of the investigation, the Disney organization identified two cooling towers in the Disneyland Park that - through routine maintenance - were identified as having disease-causing levels of Legionella bacteria. They were treated in early October and tested negative for Legionella in early November.
| | | | |
| --- | --- | --- | --- |
| Age Range | Confirmed Cases | Hospitalizations | Deaths |
| 46 to 94 | 22 | 18 | 1 |
Case counts are as of 1/31/2018
Frequently Asked Questions
Healthcare Professionals
Resources
Last reviewed January 24, 2019
---